Igluetech
Read more about Integrated Glueing Technology on the 'About Us' page
Please call us, we look forward to hearing from you.
tel: 01225 783 456
fax. 01225 783 400
UES Hotmelt Systems

Integrated Glueing Technology is a partner and distributor of UES Hotmelt Systems.
UES offer systems for the application of hot melt glue which are of the highest quality, 'Made in Germany' and tailored to your particular needs. UES is a reliable partner of industry and can develop an individual solution, working with you from the original idea through to the start of your production.
As a partner, igluetech with UES can offer service, repair and maintenance of all established systems on the market.
UES products have been enjoying success on the adhesive technology markets for over 20 years. During this time, UES AG has grown into a leading supplier for a wide variety of industries and fields of application. For many customers, UES system solutions have become an important element in production lines. Take a look at all types of different systems and applications on the UES YouTube page by clicking here.
UES tank systems are offered in a modular construction with flexible tank volumes from 4 ltr – 105 ltr and selectable hose connections from 2 to 16.
UES tank systems are connection-compatible with Robatech®, Nordson® and other systems.
And there is a comprehensive range of hoses 0.6-9.1 meters, applicators and other ancillary items to complete your system
The Perfectmelt series is for lower volumes of glue, the Pluramelt for higher volume, the MaxMelt for applications requiring constant high volume and the PressMelt for processing PUR glues.
The UES electronic pattern control with LED display, has a 4-line display or large-surface touch screen with multi-lingual display, which enables simple operation of the hot glue application.
A wide range of options are available for optimum integration – from the removable display through to the additional pump.
Integrated signal and control contacts enable communication with the central production control.
The packaging market is the classical field of application of UES AG. Glue application systems and adhesive dosing systems from UES are used comprehensively for packaging with almost all conceivable goods, including food, confectionery, beverages, household requisites or D.I.Y.
UES products for the packaging market include;
Application control - Tank systems - Modules/nozzles - Tubes - Spray application heads
Application heads - Hand-guns - Pumps - Special application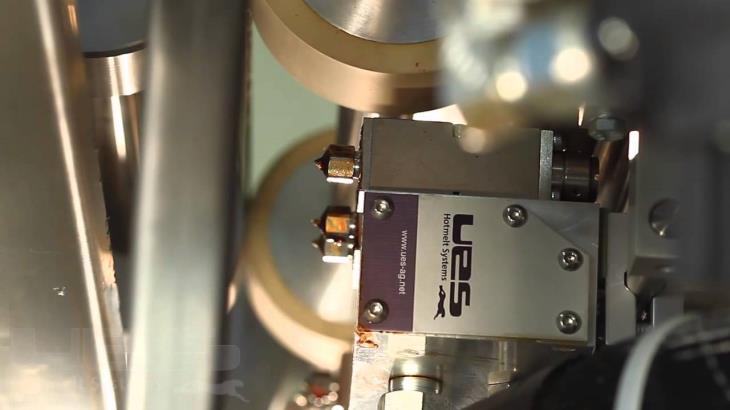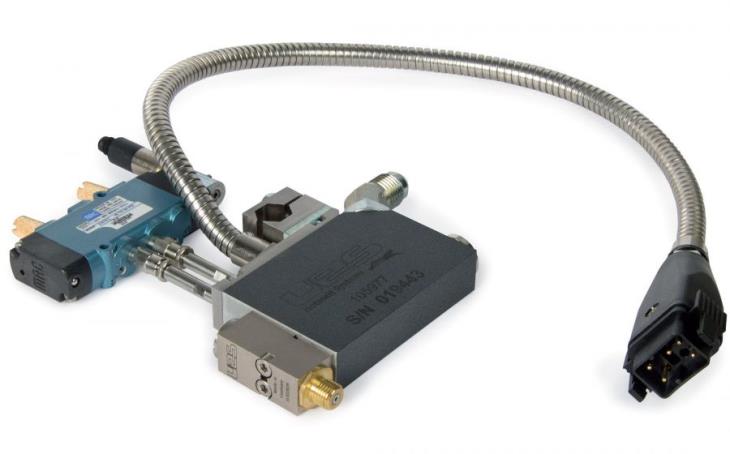 For many years, UES products have been in use throughout the world in the hygiene industry. Highly precise spray nozzles through to the complete equipping of complex baby napkin installations. Furthermore, many other industries rely on UES systems, including vehicle panels, furniture and foundry moulds.
UES products also offer complete compatibility with a wide variety of industrial standards such as devices from Nordson®, Robatech® and other manufacturers.
Take a look at each individual system below.