UES PerfectMelt Hotmelt Glue Application Tank
Product Description
PerfectMelt
Energy-saving intelligence
One-hand operation possible
Intuitive color touch display
Melting exactly as required
2, 4, 6 or 8 hose connections
Easiest maintenance access
Programmable time switch control
Maximum compatibility thanks to temperature controllers for NI120, PT100, FECU, NTC sensors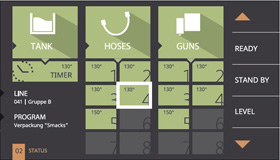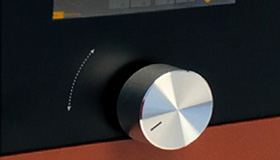 The optimum character of the new perfect Melt is the best consequence of 20 years of experience in hot melt technology. The fresh, appealing design was consciously paired with a robust and stable steel housing.

The modern technology of the system integrates a lot of innovations for perfect operation in every hotmelt production unit. The dust and dirt-resistant 4.3 "color display with a touch-sensitive surface allows the system to be controlled intuitively.

As we are aware that not everything runs completely clean in production facilities, the devices are the perfect meltRow can be operated with one hand and gloves using the safety input wheel. Thanks to the ingenious positioning of the access flaps, your machine does not need to be dismantled in the event of maintenance / cleaning, as all parts can be reached through the large openings on the front.

The XL system series is for all users who need reliable melting and distribution of large quantities of glue. Do you need larger quantities of glue? Then our MaxMelt is definitely the right device for you.

As the successor to the UES Compact2 with almost identical external dimensions, there is consistent connection compatibility to UES and comparable systems.