Igluetech
Read more about Integrated Glueing Technology on the 'About Us' page
Please call us, we look forward to hearing from you.
tel: 01225 783 456
fax. 01225 783 400
Eukalin Special Adhesives
Eukalin provide a wide range of Special Adhesives for both hot melt and cold glue applications. Manufactured from their site in Germany.
igluetech have been representing and supplying Eukalin adhesives products to the UK market for over 30 years.
Eukalin and igluetech supply adhesives for the following applications:-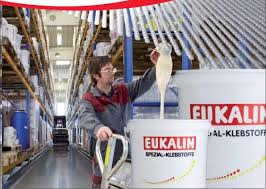 Sorry, there are no products in this category.